COVID 19 UPDATE
Good news…for the first time in more than a year, we are now able to get back on court to play badminton. From Tuesday the 18th of May 2021 we start playing again…but at a new venue, Sutton High School for Girls. 
Looking to play badminton in Sutton,  Carshalton or Wallington? Westwood Badminton Club is a friendly, informal  "Pay As You Play" club, for players of an Intermediate standard.
When do we play?
We play on Tuesday evenings from 19:00 to 21:00.

Where do we play?
Sutton High School for Girls.  Click here for a link to Google maps . Just note that the entrance for the sports hall is in Grove Road, which is the rear of the school. More details here Where we play

Would you like to join us?
We're always on the look-out for new members to join us, so if you enjoy your badminton (without taking it too seriously!), then you're definitely invited to come along and see what we're like! Please contact us with your email address, and we'll be in touch to make arrangements for you to try us out. westwoodbadminton@virginmedia.com or call 07901 767666 preferably outside normal working hours.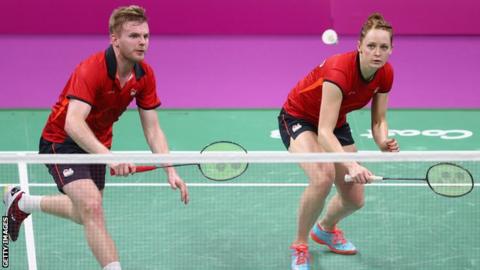 Olympic Fact
Did you know Badminton only became an Olympic sport in Barcelona in 1992.
Not Olympic standard, but if you are looking  for a badminton club in Sutton, Carshalton or Wallington give us a try.